We've just launched a retrospective whitepaper that investigates the COVID-19 crisis from a comms perspective.
About this Event
IABC UK & Ireland and Halston Marketing have worked together to consult with some of the UK's leading comms professionals at the heart of our countries core industries to understand how they implemented an effective strategy during this unprecedented event.
Download whitepaper here for free and get your questions for comms specialists ready!
The
whitepaper
includes 10 separate accounts from leading comms professionals working for multinational organisations like PPG, John Lewis Partnerships and AXA, partnered with a comparative look between the various contributions and how their strategies differed, helping us understand how reactive they were and when they experienced their peak in output.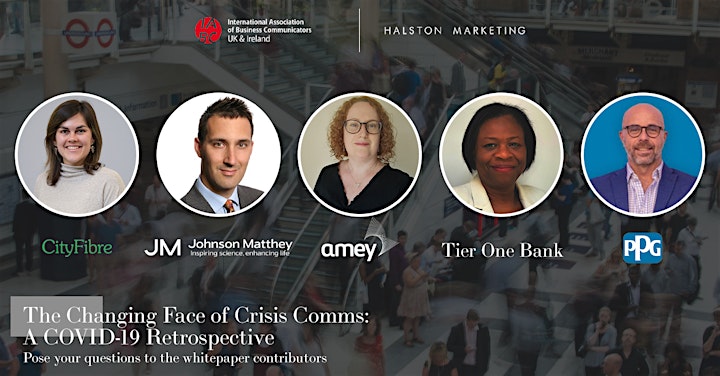 You can download our latest whitepaper here for free ahead of our event.